Global demand and robust technology a hallmark of Expedia Local Expert.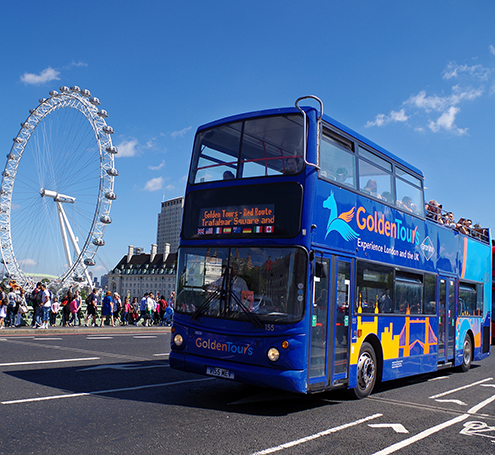 Golden Tours, United Kingdom
THE OPPORTUNITY
London is a cultural and historical hub and Golden Tours are at the heart of it all. Established in 1984, the business provides premium quality tours around the city and day trips to iconic United Kingdom locations such as Stonehenge and Bath.
Although the business had experience on their side, Commercial Director for Golden Tours Umesh Majithia saw room for improvement. With a strong foothold in the domestic market, the company decided to join Expedia Local Expert to capture online demand and increase awareness of their products globally.
THE SOLUTION
The Golden Tours team began their partnership with Expedia over 15 years ago, understanding the value of joining one of travel's biggest powerhouses. This proved fruitful through the utilization of Expedia's marketing channels including wide distribution network and brand partnerships.

Umesh notes a consistent increase in online production because of the exposure to an International audience Expedia has provided. Specific markets including the United States have spiked significantly as well as a key product category for Golden Tours, Hop-on Hop-off tours.

Expedia's robust technology has helped manage this increase in online demand, most critically by facilitating API connectivity. This has allowed the business to increase their range of products and offer more options in other UK destinations without sacrificing on customer service.

The Destination Management team of Expedia is described by Umesh as extremely productive, adept at advising on promotional strategies to increase sales—an asset that can continue to be utilized for future success.