Expedia Local Expert partnership provides a competitive advantage for global tour operator, Walks.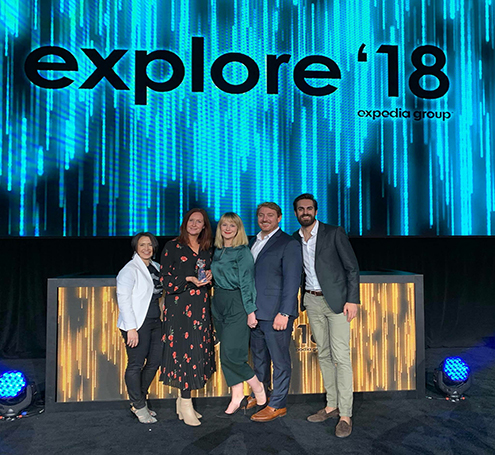 Walks, Global
THE OPPORTUNITY
Walks was founded in Rome in 2009 by legendary tour guide Jason Spiehler and tech whizz Stephen Oddo. We began as a word-of-mouth business operated out of Jason's apartment; staff perched at the kitchen table and on the ends of beds. As our resources and reputation grew, we focused more on our online presence through a highly successful blog and social media. With just those tools we managed to drive all the growth we needed for our first 5 years but we decided it was time for expansion.
It was our foray into our new market of New York City that provided the real impetus for us to work with online travel agents (OTA). New York is an incredibly competitive market and our brand was unfamiliar there, not to mention the increase in tour operators moving online. We were already behind, so it wasn't as simple as spinning up a new website and waiting for the customers—we needed help.
THE SOLUTION
Expedia Local Expert was the first major OTA that we formed a relationship with, and through our partnership with them, we started to drive enough volume to maintain a full-time staff and team of guides. The Walks business has now expanded to 13 cities in 6 countries and over 40% of our global sales now come through OTAs. The extra volume allows us to run tours more regularly, have higher purchasing power with major attractions, and to create efficiencies of scale.

The major gain of working with Expedia has been the speed at which we can reach customers in a new market. Having some assurance of customers puts us in a financial position where we can hire excellent permanent staff, and to provide enough work to attract the best guides from day one. In turn, we creates an excellent customer experience and reputation for our own brand.

Expedia's account managers regularly come to us with new ideas, providing us with visitor and market data we wouldn't have access to otherwise. Expedia's support of our new Walk On Walk Off tour pass is one example of the kind of ambitious project we could never have undertaken alone. Through the annual Expedia Partner Conference we have learned huge amounts about our industry, technology and upcoming opportunities.

By partnering with Expedia and other OTAs, the Walks business has managed to scale at a rate we could never have imagined a few years ago. More than that though, we have gained the resources and insight to build a knowledgeable team to whom we can offer ongoing growth and development.