Expedia Local Expert's tools and market intelligence crucial for online growth.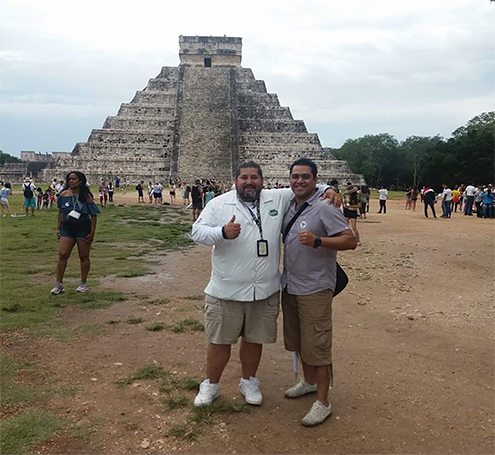 Cancun Sightseeing, Mexico
THE OPPORTUNITY
Cancun Sightseeing is a Cancun and Riviera Maya-based business specializing in land and sea tours and excursions in the extraordinary region. With a focus on socially responsible travel, the company's primary goal is to provide the best customer care and tour services to present and future clientele.
Aaron Gould from Cancun Sightseeing wanted to expand the customer base and saw the online travel marketplace as crucial to reaching out to these clients. As the business dove head first into a brand-new mode of distribution, they needed sophisticated tools and market intelligence to ensure success.
THE SOLUTION
When Cancun Sightseeing listed their products with Expedia in May of 2016, they not only were able to reach customers throughout the world, they gained an insight into how things work online.

The partnership has led to a tremendous increase in bookings for the business with a mix of local and international customers. With Expedia's ever-evolving product management tool Local Expert Partner Central (LXPC), the company has been able to take in more travelers while not sacrificing on customer service.

Aaron recommends Expedia because of its innovative approach, stating that "they are always adding the best and new tools to help their partners and they never cease to hesitate to help you out with anything you need". The ability to customize fenced Promotions in LXPC has provided a vital boost to the business by targeting a broad existing Expedia customer base.

Expedia's account managers also come highly regarded, with their ability to present strategy to increase bookings and in-depth market intelligence. This online channel has allowed Cancun Sightseeing to be competitive and effective in this space, and with a developing set of tools and a dedicated team on their side—business is heading in the right direction.