Online expansion for boutique tour company through Expedia Local Expert's global distribution network.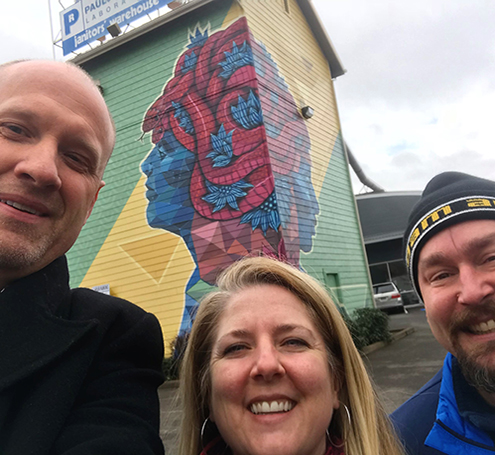 America's Hub World Tours, Oregon
THE OPPORTUNITY
Making the breathtaking Pacific Northwest easily accessible to guests throughout the world is a priority for Oregon-based America's Hub World Tours. Anyone looking to learn more about the many facets of the region is welcomed onto one of the company's pre-packaged or customized tours.

Product Development Manager for the business Jamie McKinney-Fousek was aware of the need to expand distribution into the online marketplace if America's Hub World Tours was to thrive in an industry becoming increasingly more reliant on technology to bring in customers.

THE SOLUTION
To achieve their goals of expanding tour offerings throughout Oregon, along the West Coast, and overseas, Jamie was determined to further utilize online distribution channels to reach and understand their customer base.

Working with Expedia Local Expert® provided the distribution power and technology to expose America's Hub World Tours product portfolio to a network of customers spanning the globe—an expansion unable to be achieved by their own platform alone.

Being able to update and add new tours as well as address guest needs instantly with Local Expert Partner Central also allows their reservations team to be much more efficient and in-tune with their guests' needs, creating a more memorable experience.

America's World Hub Tours is sure to continue to drive revenue by utilizing Expedia's capability to market to a previously unreachable global customer base and using Local Expert Partner Central's portfolio of tools to ensure easy and efficient management of their business online.